Today's Christian Devotion 15 - 12 - 2020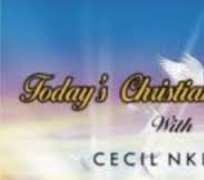 Heavenly father, when I think that my heart is filled with chaos, when I feel that I am drowning in my circumstances and my heart is filled with fear, your consolation always is there to cheer my soul. Father, now, I really need the strength and peace that only you can give.
Right now, I choose to rely on you. Lord, whenever my heart is broken, you are near, anytime my spirit is crushed, you're my rescuer. Your word is my hope. It revives me and comforts me. When my soul faints, you become my breath of life within me. Lord, you're my help in ages past, you're the one that sustains me. When I'm weak, you're strong for me. Father, as the year is winding down, I trust that you will bless me and my loved ones with the eleventh hour miracles, with everything we've prayed for, in the mighty name of Jesus, amen
. Please rescue us from the dark clouds of despair because you delight in us, in Jesus mighty name, amen and amen. Remain Rapturable!
Good morning and have a great day.