Today's Christian Devotion 14 - 12 - 2020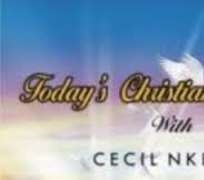 Heavenly father, please reveal the opportunities I missed this year. Grant me the grace to be conscious of future opportunities, in the mighty name of Jesus, amen.
Whatever opportunities, blessings and breakthroughs I've missed in these past months, O lord, I ask for sevenfold restoration, in the mighty name of Jesus, amen.
Lord, give me more wisdom and understanding to manifest your peace, joy, blessings and prosperity in the remaining days of this year.
Empower me by the holy spirit to be kingdom minded and yield to the leading of the holy spirit, all the remainder part of this year, in Jesus mighty name, amen. Remember that a life without Jesus is in crisis.
Good morning and have a productive new week.