Today's Christian Devotion 12 - 12 - 2020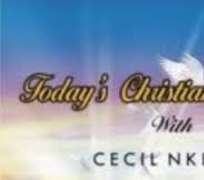 Lord, thank you for your greatness. Thank you for a successful week. Thank you that when I am weak, you are strong. Lord, no matter what the devil is scheming, please don't let him win, in the mighty name of Jesus, amen.
Father, please give me a measure of your strength so that I might not give into discouragement, deception and doubt. Lord, help me to honour you in all my ways as long as I have being, in the mighty name of Jesus, amen.
Help me every single morning to find faith in the midst of chaos. Give me the desire and ability to remain faithful to you as long as I live. Help me to draw nearer to you that my faith will multiply exponentially, in Jesus mighty name, amen and amen. Remember that what God cannot do does not exist.
Good morning and have a restful weekend.