Today's Christian Devotion 11 - 12 - 2020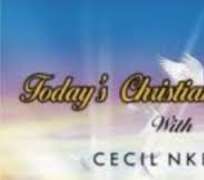 Lord Jesus, by your patience in suffering, you hallowed earthly pain and gave us the example of obedience to your father's will. Please lord, be near me in my time of weakness and pain; sustain me by your grace, that my strength and courage may not fail, in the mighty name of Jesus, amen.
Heal me heavenly father according to your will. Look upon me with eyes of mercy. May your healing hand rest upon me, may your life-giving powers flow into every cell of my body and into the depths of my soul, cleansing, purifying, restoring me to wholeness and strength for service in your kingdom, in Jesus mighty name amen.
Jesus is still coming back. Are you ready?
Good morning and have a fun Friday.