Today's Christian Devotion 10 - 12 - 2020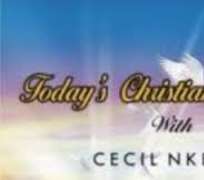 Lord Jesus, with just one touch from your Almighty creative hand, you healed the sick and raised the dead. How amazing is your lordship over all the earth, how powerful is your redeeming love. How great was your sacrifice to go before us and to bring forgiveness and hope.
By your stripes O lord, we ask for healing. Standing within your reign and rule, we ask for restoration in our lives. May life and wellness grow in fullness until it overflows in us, in the mighty name of Jesus, amen.
Lord Jesus, when you walked on the earth, you trod upon hard places, you felt the strain of this world and the pressures of mental torment. So lord, we ask that you would come beside us now, lead us through this time where our minds cannot cope. Help us to find peace and calming inner thoughts, hold us safe lord we trust you, in Jesus mighty name, amen. Remain Rapture Conscious!
Good morning and have a fruitful day.