Today's Christian Devotion 07 - 12 - 2020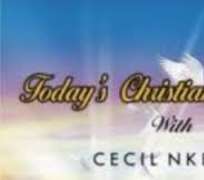 All the days of my life, I will direct my song and prayers unto thee, my heavenly father. This is the day that the lord has made, I'll rejoice and be glad in it. With gratitude, I thank you for your ultimate gift of love for me, in the form of your son Jesus Christ, and the sacrifice of his life on my behalf, in the mighty name of Jesus, amen.
Because of this overwhelming gift that I often cannot comprehend, I humbly submit to you. Lord please instruct me, teach me your ways that I may rely on your faithfulness. Teach me to use my time wisely, in the mighty name of Jesus, amen. It was you lord that laid the foundation of this earth, therefore father, guide and protect my going out and my coming in. Because God is with me, I declare that divine favour will speak for me, I shall excel and be great; and I will finish the year well, in Jesus mighty name, amen.
Remember that prayer is an investment, at God's own time, it will yield results.
Good morning and have a resourceful monday.