Today's Christian Devotion 26 - 11 - 2020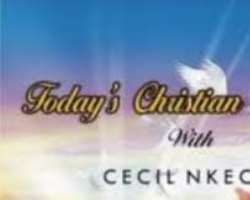 Father, I woke up this morning realizing that I could not have. Thank you for this awesome gift of life today in the land of the living, in the mighty name of Jesus, amen.
Forgive me for relying on my resources and not your grace. Help me to turn to you and rely on your strength. Make me an inspiration for others to see. I take responsibility for my part and accept the blessings that are in store for me.
Father, crush every power challenging my peace and prosperity and speak possibility into all impossibility of my life, in Jesus mighty name, amen.
Remember that what God cannot do, does not exist.
Good morning and have a blessed day.