Today's Christian Devotion 11 -24 -2020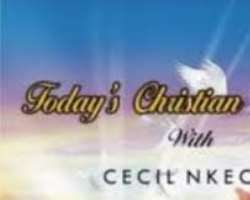 Brethren, God will be a shield and everlasting salvation unto you. He will protect you from every dart and arrow of your enemies. Because God liveth, your going out and your coming in, are guaranteed, in the mighty name of Jesus, amen.
Since you abide under the shadow of God Almighty, you will dwell in safety. As you go out today for your business, you shall be like mount Zion that cannot be shaken. You will withstand the attack of the enemy because the lord will disappoint the crafty, so that their hands will not perform their enterprise, in the mighty name of Jesus, amen.
God will bless you and make you a source of hope and blessings to your generation. Pity and sorrow, poverty and mourning, shall never be traced to you, in Jesus mighty name, amen.
Go in peace and exploit the best of today.
Good morning and have a pleasant Tuesday.