Today's Christian Devotion 23 - 11 - 2020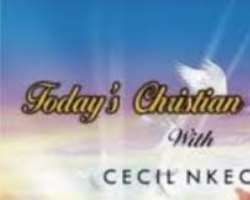 I come before you this morning to say 'thank you Abba father', for all you've given me, for my beautiful life, my family and friends. Thank you father for the blessings you gave me that I never deserved; for the protection your hand provides, in the mighty name of Jesus, amen.
Thank you lord for the forgiveness you offer me day after day. Thank you for taking away my sin and shame, my sickness and pains. Thank you father for taking away the darkness in my life and replenishing it with light, in the mighty name of Jesus, amen.
As I go out this morning, father please arise and have mercy on me, favour me, restore to me, every opportunity of the good things I've lost so that my journey today, this week, will end in praise, in Jesus mighty name, amen.
Let's celebrate Jesus here on earth, so that he will celebrate us in heaven.
Good morning and have a wonderful monday.