Today's Christian Devotion 22 - 11 - 2020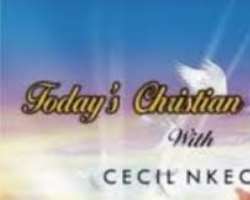 As I start this day, this new week, heavenly father, I want to thank you for your goodness and faithfulness towards me. I thank you for caring about the smallest details in my life. Though life is not always good, but you are always good. I thank you for loving me and for your faithful provision, in the mighty name of Jesus, amen.
Though life has given me many reasons to sigh, but you have given me more reasons to smile. Thank for your blessings and for giving me gifts the world can't give or take away. I commit this week and all that is in it into your hands father, in the mighty name of Jesus, amen.
Fill me with grace, lord, that I may have the strength to face what is before me today and this new week. Father, grant me the grace so that the power that stopped Saul on his way to Damascus, shall stop those that have vowed to thwart my joy and destroy your plans for me. Prove to them that as your child, I'm unstoppable, in Jesus mighty name, amen. Remain Rapturable!
Good morning and have a great new week