Today's Christian Devotion 16 -11- 2020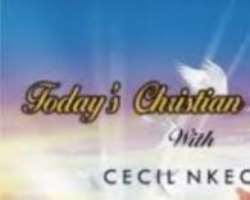 Brethren, since the enemy can't curse you, he'll try to deceive you into cursing yourself. He'll do his best to try to get you to go through life, speaking defeat over yourself. "I'm not that talented. I'll never meet the right person. I've made too many mistakes." He can't curse you; don't you dare do it for him. Don't curse yourself. The next time you're tempted to say something negative about yourself, your future, your looks, your abilities, PLEASE ZIP IT UP. When you're against yourself, then you're in agreement with the enemy.
When you bless yourself, you're in agreement with God. Therefore today henceforth, declare it loud and clear: "Standing upon the power of God, I come against every arrow and trap that the devil has set to distort my plans and the blessings of God for my life. I am free forever, in Jesus mighty name, amen". Remember that we're nothing without God, but he's still God without us.
Good morning and have a productive monday.