Today's Christian Devotion 15 - 11 - 2020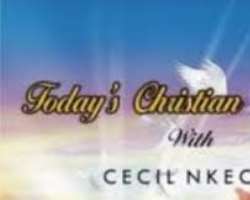 Gracious father, as we begin a new day, a new week, help us to engage your will with profound faith. Teach us to trust in you, and help us to grow in righteousness, in the mighty name of Jesus, amen.
Heavenly father, give us the courage to step out in faith this day. Fill our hearts with your spirit, and let us speak your words with pride. Where we have no mouth to speak or defend ourselves, may God arise in his mercy, plead our cause and remove every obstacle blocking our greatness, in the mighty name of Jesus, amen.
No matter the raging of the storm around us, father, please grant us security, and may the peace of the lord that transcends human understanding, be with us now and as long as we live, in Jesus mighty name, amen and amen. Remember that what God cannot do does not exist.
Good morning and have a blessed new week.