Today's Christian Devotion 13 - 11 - 2020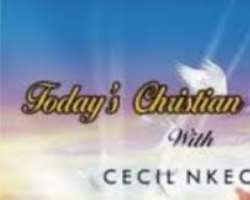 Beloved, whatever we have layed our hand to do today shall not be permitted to be dry anymore because Jesus the Son of God has carried our grief and demotion, in the mighty name of Jesus, amen.
He carried our premature death. He carried our stagnation. He suffered betrayal, disappointment at the edge of his breakthrough in life; all these happened so that we can be beautified, therefore shame cannot be our portion, in the mighty name of Jesus, amen.
May the yoke of devil disappear from our lives henceforth forever, in Jesus mighty name, amen and amen. Don't forget God when it's well with you.
Good morning, and have a restful weekend.