Today's Christian Devotion 12 - 11 - 2020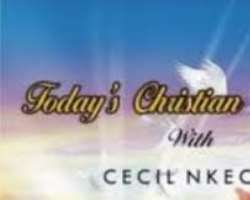 Father in heaven, I pray for wisdom that is peaceable, gentle, and approachable, with lots of mercy and fairness, in the mighty name of Jesus, amen.
Father, you said that unlimited supply of wisdom is available to me if I ask, so I pray for wisdom to know how to deal with the many people and situations that will cross my path today as I go in search of my daily bread, in the mighty name of Jesus, amen.
Father, I pray for protection throughout the day, protect me from harm and evil; go before me, to the left and right of me and behind me. Order my steps so that I walk worthy of your calling throughout this day. May I be attuned to your prompting, whether it ends up as a gentle tug or strong conviction.
I pray for reconciliation with you so that I will be able to make heaven when my journey on this earth finishes, in Jesus mighty name, amen. Remain Rapturable!
Good morning and have a blessed day.