Today's Christian Devotion 06 - 11 - 2020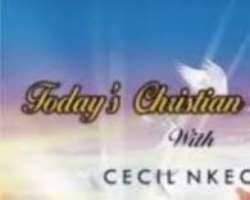 Gen 14:18"Is anything too hard for the LORD? At the appointed time I will return to you, according to the time of life, and Sarah shall have a son."
Beloved, no matter the hopeless situation you may be facing right now, if Sarah could eventually have a son in her old age, fulfilling God's promise to her, it shows that your case is settled, hallelujah, in Jesus mighty name, amen.
The one who is the eternal light, will never allow darkness to cover your glory. The one who fought for the Israelites, will fight for you and grant you victory. The one who is success personified, will wrap your life with all round success, in Jesus mighty name, amen and amen. Remember that what God cannot do, does not exist.
Good morning and have a blessed weekend.