As Hilarious As It Is Serious...why Would A Teacher Deliberately Peddle Falsehood To Crush The Dignity Of His Student.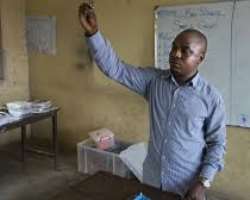 I had the misfortune of having a housemaster in high school who received a report that I ate the meat of a classmate in reprisal for doing same to me.
Mr Opadeji called me out to the assembly hall stage and gleefully announced albeIt falsely, that "Tosin Akindele ate several plates of rice"!
Note that agidi and vegetable stew was served for that supper, not rice.
I still wonder why a teacher would deliberately peddle falsehood to crush the dignity of his student?
I have not found an answer to that question for more than forty years!
I suppose this teacher was taking a cue from the school principal who was so tyrannical he never investigated reports,raced to the assembly hall to depress, malign and run down his students.
It certainly had to do with fact that neither the principal nor the teachers were trained in a professional sense.
Mr Principal had a habit of calling his students "never do wells who would never amount to anything in life",that "brawn and brain never go together"...his exact words! So, this day 2 people fought, quite muscular. He repeated this rubbish, then, asked the best students in form 3 and 4 to come out onto the stage, that he was " sure they would be persons of lean frame", since "being cerebral is not compatible with muscular physiques!"
"Who led form 3 in the last promotional exam",he asked. Fighter number 1 raised up his hand. Mr Principal wouldn't give up, would he? So, he went on:"who led form 4 in that exam"? Fighter number 2!
Mr Olatunde Balogun(his name) was fond of propounding useless theories....Fighter number 1 ended up as a civil engineer, while his opponent became a chartered accountant, an associate later a fellow of the Institute Of Chartered Accountants Of Nigeria.
My heart goes out to Kehinde Awolusi and Issa Moliki!
This author also a victim of these depressive speeches by teacher and principal, is now a medical doctor. Has been for over three decades....
Dr Tosin Akindele is a medical practitioner and public affairs analyst.