Richard Mofe Damijo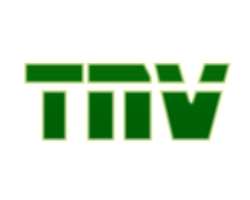 BIRTH & EDUCATION
Born on the 6th of July, 1961, in the oil rich city of warri,
Delta State, Nigeria, he is the first male child in a family of
thirteen(13.
His parents instilled in him a strict sense of personal discipline.
In 1978, he obtained his West African School Certificate (WASC) in the Institute of Continuing Education, Benin City,
Bendel state ( now Delta State). Between 1978 and 1980, he further attended and graduated from St. Patrick College, Asaba. Having the future in perspective, the young man moved with zeal and dedication,to graduate with Honors in Theatre Arts(Second Class Upper division) from the University of Benin, 1980 - 1983.
THE ROAD TO FAME
Popularly called RMD,Richard has been associated with virtually every icon of show business from Denzel Washington to Richard Gere.He has brought alot of glamour to the acting profession.Today, because of his composure outside the movie world and success in journalism (he published the first all-gloss fashion, style and living magazine called "Mister") and public relations,RMD is the focus of competition - the man to beat.He calls the shots, sets the pace, dictating the rhythm of the industry. Until date he is the highest paid actor, with less than twenty films to his credit.
Richard started his professional acting career in Lagos, 1984
after his Youth Service Corp that saw him serving in Bauchi
State with much theatrical exploits,a journey which prepared him for the Lagos stage.
After landing the lead role in Fred Agbeyegbe's "The Last omen", and playing to critical and popular acclaim, he never looked back.Joining the elite rank of leading male actors in the late 1980's,he went from one successful show to the other. Thus, from SPACS, a detective series on Nigerian Television network service, RMD went on to become a leading light in award winning drama serial "Ripples". By the time he went on to become " Segun Kadiri" in "CheckMate",another tough female bending character, he had become the most sort after Nigerian actor -commanding fees that were at the time unmentionable.
MAXIMISING DIVERSE POTENTIALS
Today, with exposure in Europe and the U.s, he sits comfortably on top in act, fashioning a new track for himself in the area of public relations, consulting for some of the biggest companies in the oil,banking and insurance sectors. A travel enthusiast, RMD fancies himself as an unheralded poet (he has a few published in anthologies and an unpublished collection) and says he cannot wait for the day when he publishes his collection and of course, graduate from the University of Lagos with a Law Degree, another passion which he keeps close to his heart.
HOLLYHOOLD BECKONS
43 this july, Richard considers his recent appearance as "Mr. President" in the Michael Power Movie (Critical Assignment) as the necessary impetus to go international, a desire he has long yearned for " so that I can show them what we can do from this side of the world", he says with his usual candor.
Judging from the very generous review from guests at all the private and public showings that " he has a wonderful presence on screen", it will not be too longnow before this bundle of talent, yet painfully shy and humble actor takes centre stage in the world arena where he belongs.
CREDITS
: STAGE
1. From Zia with Love (Italy) by Wole Soyinka.
2. Obaseki by Don Pedro Obaseki
3. Idia ... by Don Pedro Obaseki
4. Azagidi by Don Pedro Obaseki
5. Zoo Story
6. Akogun
7. The Last Omen
8. The King Must Dance Naked
9. Ceremonies In dark old Men
10. Kurunmi
11. Our Husband Has Gone Mad Again by Ola Rotimi
12. The Gods are Not To Blame by Ola Rotimi
13. If by Ola Rotimi
14. Macbeth
15. Coriolanus.
TELEVISION
1. SPACS
2. Legacy
3. Ripples
4. CheckMate
VIDEO FILM
1. Violated
2. Flesh & Blood
3. Shame
4. Scores to Settle
5. Suicide Mission
6. Amadas
7. Mean Girls
8. Out Of bounds
9. Diamond Ring
10. Freedom
11. Intimate Strangers
12. Made In heaven
13. To Rise Again
14.The price
15. Keeping Faith
16. Rapture
17. King's Pride
18. The Intruder
19. Soul Provider
20. Indecent Girl(1&2)
21. Little Angel
22. Ayomida(1st Yoruba Movie)
23. Another Side of Life
24. Indecent Act 1&2 (Running with the Wind)
25. The Mayors
26. Shadows
27. The Messenger (Unreleased)
28. Critical Decision
29. Intruder
30. The Richest Man(Carbon Copy)
31.Glorified
CELLULOID
1.Vigilante
2.Critical Assignment( watchmovie clips)
3.The Heart of the Father