Today's Christian Devotion 09 - 10 - 2020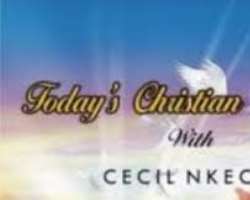 KJV Bible. Psalms 23:5
" Thou preparest a table before me in the presence of mine enemies: thou anointest my head with oil; my cup runneth over."
The testimony of Jabez shut down the sorrow of his mother. The testimony of Elijah shut down the altar of Baal, and the testimony of Paul shut down evil devices against him. Brethren, today, may God grant you testimonies that will shut down all your enemies, in the mighty name of Jesus, amen.
God will set his table of provisions, promotion and preservation before you. Opportunities for surplus and bonus will locate you. What others are seeking abroad, will locate you from above. Evil decisions about you will be reversed. Powers changing success to failure will not succeed with you, in Jesus mighty name, amen. Jesus is coming back again.
Good morning and have a great Friday.