Today's Christian Devotion 07 - 10 - 2020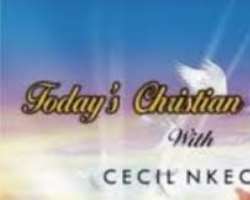 Brethren, God will always permit challenges to come to us because he is interested in our character and not our comfortability. Therefore, our challenges are the fuel we need to fire on. When you get to the point that some things are getting you angry or distracted, be careful because you are about to loose your focus.
Don't personalize problems even when you see the hands of people involved. Invest on your energy to do something better in life, stop playing blame games. You are not under any obligation to follow the crowd, you shouldn't allow yourself to be embedded in the clause (they), you have an independent convictions by God leading you to do better. While success feels good, failure can teach you much moves. The most important thing about failure is not learning how to loose, but how not to be defeated, may the presence of our God never depart from you today and always, in Jesus mighty name, amen.
Don't forget God when it's well with you.
Good morning and have a fun day.