Today's Christian Devotion 05 - 10 - 2020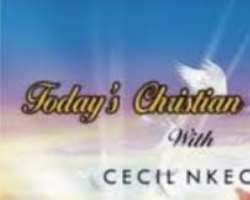 Heavenly Father, provider and owner of the vineyard known as earth, through your love, you have treated us with care. Sometimes we go as far as rejecting and even persecute those whom you have sent to us to remind us of our duty in obeying you. Help us Lord, to be good stewards of your vineyard and give back to you the praise, glory, and honor that is due you, in the mighty name of Jesus, amen.
May we follow the example of your son, Jesus Christ in the way he treated and cared for your people. May we be models of humility in the midst of great suffering. May we show appreciation and treat others with kindness and compassion. In this way, we can experience your peace which is beyond all understanding, in Jesus mighty name, amen.
Remember that we blossom and flourish as leaves on the tree; we then wither and perish, but God changeth not.
Good morning and have a fruitful Monday.