Today's Christian Devotion 04 - 10 - 2020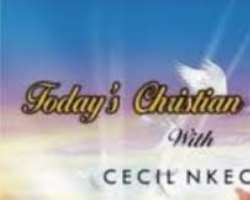 Ezekiel 34:26 ➖ *"And I will Make them and the places round about my hill a Blessing; and I will cause the Shower to come down in his season; there shall be Showers of Blessing."* (KJV)
Brethren, dwelling on the word of God above, may the wind of the spirit of God Almighty blow upon you mightily today, and may the fullness of the rain of God's blessings and favour fall upon you, in the mighty name of Jesus, amen.
You shall not lack the Goodness of God in your life. Today, you shall grow in grace and favour, you shall stand in victory and you shall reign over your enemies, in the mighty name of Jesus, amen.
This year is ordained for you no matter the effects of COVID-19, and your days of greater glory are here. Child of God, you will rise above every disgrace, humiliation, frustration, accusation, antagonism and shame, in Jesus mighty name.
Let us celebrate Jesus here on earth, so that he can celebrate us in heaven.
Good morning, and have a merciful new week.