Today's Christian Devotion 03 - 10 - 2020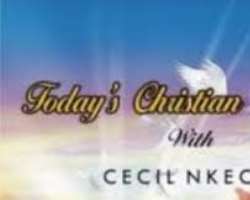 1 kgs 18 vs 45b- 46 .....And Ahab rode, and went to Jezreel. And the hand of the LORD was on Elijah; and he girded up his loins, and ran before Ahab to the entrance of Jezreel.
God hates stagnation. He delights in our progress, prosperity. It takes the hands of God to make one on foot outrun the person with a vehicle. It is called DIVINE SPEED!
Beloved, in this month of October and in the remaining months of the year, God will release unto us, and our families, anointing for unimaginable speed, in the mighty name of Jesus, amen.
He will make us out run those ahead of us, recover our lost times, as well as make tremendous progress in such a short time, in the mighty name of Jesus, amen.
Just obey him in all things, the hand of Jehovah will do the Miracles. He is ever willing and able. Therefore, every Pharaoh and Nebuchadnezzar of our destiny must be humbled, and we shall rejoice and be fully glad, in Jesus mighty name, amen. Remain Rapturable!
Good morning, and have a divine-speed period.