Today's Christian Devotion 03 - 08 - 2020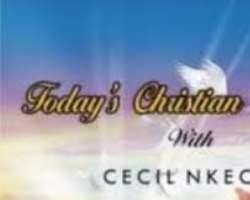 Welcome to a brand new day. To him who kept us, preserved us from the claws of the evil ones, protected us, provided for us, showed us mercy and love, we say "Thank you Lord". Thanksgiving qualifies us to receive even more blessings; so start this beautiful day, week, moment by singing praises unto the one who gave you life. Glory to God in the highest.
May his blessings, peace, joy and prosperity locate and manifest in your life today and as long as you live, in Jesus mighty name, amen and amen.
Remember not to forget God when it's well with you.
Good morning and have a productive monday.