Today's Christian Devotion 09 - 07 - 2020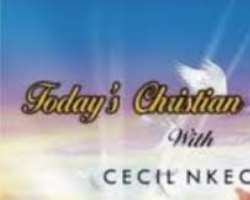 In the name of Jesus Christ, I announce it, the light of God will expose every hidden work of darkness in your life and destroy it, in the mighty name of Jesus amen.
This same light will direct you to every waiting favour and goodness of God. Anywhere you turn to, it shall be your turn to be lifted up, in the mighty name of Jesus, amen.
May this day bring forth blessings, comfort, Goodness and breakthrough to your life. As cool as the day is, so shall your life be cool and free from all calamities. You shall be like a tree planted by the river that flourishes and cannot be moved, in Jesus mighty name, amen.
It's all about Jesus. Live for him. Heaven is real and hell is real as well. Remain Rapturable!
Good morning and have a beautiful day.