Today's Christian Devotion 07 - 07 - 2020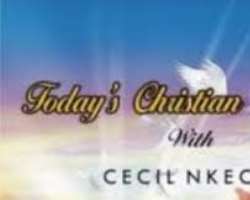 Daniel 3:17 If it be so , our God whom we serve is able to deliver us from the burning fiery furnace, and he will deliver us out of thine hand, O king.
Brethren, as the name of the Lord did not fail Shedrac, Meshach and Abednego in the burning furnace, I decree this morning that the same name shall be your fortress and shield in times of troubles, struggle, want, sickness, in the mighty name of Jesus, amen.
The Lord will deliver you from invisible virus and calamities. Any evil wind that is meant for all that you have worked for in life, shall receive instant divine judgement of God, in the mighty name of Jesus, amen.
May every plan of the enemy to tamper with the fulfillment of your destiny, be consumed now by holy ghost fire, in Jesus mighty name, amen. Jesus is still coming back. Are you ready?
Good morning and have a prosperous day.