Today's Christian Devotion 19 - 06 - 2020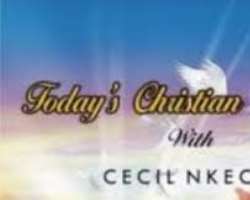 Lord, my eyes wait upon you as the eyes of servant look unto the hand of their masters. I destroy every hedge the enemy has put over my blessings to prevent me from receiving them in my lifetime, in the mighty name of Jesus, amen.
Father, please convert all my past failures to unlimited victories and create room for my advancement in every area of my life, in the mighty name of Jesus, amen.
Oh God, thou knowest the wrongs I have done which are not hidden from you. Father please do not allow iniquity to take dominion over my body so that I can make heaven, where death and all the evil things on earth do not exist, in Jesus mighty name, amen.
Good morning and have a restful weekend.