Today's Christian Devotion 17 - 06 - 2020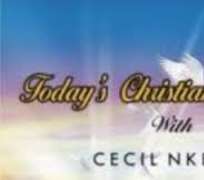 Today I declare that I have clarity of purpose and heed the call to divine destiny. My light shines in darkness and darkness cannot comprehend the brightness of my rising, in the mighty name of Jesus, amen.
Faith arises in me, and I overcome the world and all that is in it. I am a winner, for God is my victory, God is my champion. I hold my peace, and he fights my battles; he is my glory and the lifter of my head. I am a wonder to my generation; my sun will not lose its brightness, and my star will shine and not lose its glory, in the mighty name of Jesus, amen.
I am the righteousness of God in Christ Jesus. My season of struggle has come to an end, I welcome the dawn of a new era and step into a season of ease, plenty, goodness, comfort, grace, mercy, and God's favour, in the mighty name of Jesus, amen.
All things work together for my good. God loves me, evil cannot befall me, and I am covered in the shadow of God's wing. I am victorious, in Jesus mighty name, amen and amen. Remain Rapturable!
Good morning and have a wonderful day.