Today's Christian Devotion 15 - 06 - 2020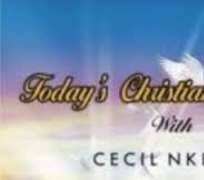 Brethren, the Lord will be your shade at your right hand, the sun will not strike you by the day neither the moon by night, in the mighty name of Jesus, amen. Every good thing God has destined for you, but it is in the possession of someone else, through the mercy of God, will come back to you now, in the mighty name of Jesus, amen.
All your possessions in the north, in the south, in the east or in the west shall come to you now. Every power assigned to scatter your prosperity, family, business or possession, shall be incapacitated. All your ordained blessings will come to you at the appropriate time, in Jesus mighty name, amen. Rapture is real.
Good morning and have a joyous new week.