Today's Christian Devotion 14 - 06 - 2020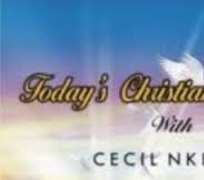 Brethren, I pray for you today that the power of God to save and to deliver from all bondages, will be manifested in a new way in your life today, in the mighty name of Jesus, amen.
His mercies will prevail over every evil judgment and accusation of the enemy in your life. The blood of Jesus that speaks better things than the blood of Abel, will arise on your behalf and speak good things to your life, in the mighty name of Jesus, amen.
Whatever limitations that have been placed upon your life, whether from evil pronouncements, evil power, evil covenant, inherited bondage or any satanic operation, that limitation is removed by the blood of Jesus that was shed on the cross of calvary, in Jesus mighty name, amen. Jesus is still coming back, therefore, Remain Rapturable!
Good morning and have a productive new week.