Today's Christian Devotion 13 - 06 - 2020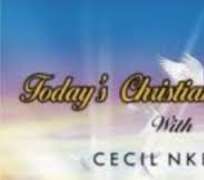 As you rise up this morning, may the mercy of God that is renewed every morning, renew God's love upon your life, in the mighty name of Jesus, amen.
May the peace of God and the freshness of the Holy Spirit, rest in your thoughts, rule in your dreams, and conquer all your fears, in Jesus mighty name, amen. Remain Rapturable!
Good morning and enjoy your weekend.