Today's Christian Devotion 10 - 06 - 2020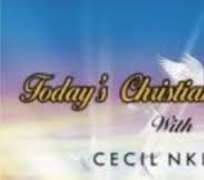 Zech 4:7"Who art thou, O great mountain before Zerubbabel thou shalt become a plain: and he shall bring forth the headstone thereof with shoutings, crying, Grace, grace unto it."
Beloved, it doesn't matter what has been destroyed in your life and destiny. It doesn't matter what the enemy has stolen from you. It doesn't matter the devastation COVID-19 has caused. There is an assurance of God to remove every impediment and obstacle from your life this moment, in the mighty name of Jesus amen.
Because you believe, God will complete those good and wonderful things he had started in your life to the glory of his name, in Jesus mighty name, amen and amen. Jesus is coming again. Remain Rapturable.
Good morning and enjoy your day.