Today's Christian Devotion 09 - 06 - 2020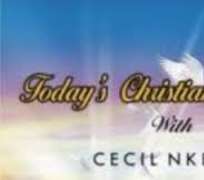 Brethren, he, who will tell the story of a war, shows that he's not a casualty of the war, therefore, we will live to tell the story of this invincible war, called Covid-19, in the mighty name of Jesus, amen.
God will make up for the unproductivity we encountered during the lockdown, for truly, our breakthrough does not depend on location but God's allocation, in the mighty name of Jesus, amen.
The wilderness of life shall not swallow our blessings because God has made a way for us, and every dry land of our lives is receiving overflowing of springs of abundance, in Jesus mighty name, amen. Remain Rapturable!
Good morning and have a joyous day.