Today's Christian Devotion 10 - 05 - 2020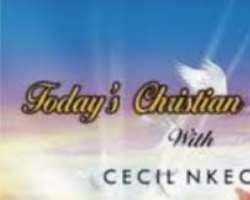 Brethren, are you down with wants, sickness; are you ensnared by life's hardships, struggle. Are you feeling hopeless over the disarray that has befallen the whole world today because of COVID-19? Don't surrender to fear.
Our God is ever ready and faithful to carry us through this storm. We are never cut off from God's faithfulness. He is true to his character. He is reliable and trustworthy and can always be counted on.
No wonder David said in the book of Psm 23 verse 4 "though I walk through the valley of the shadow of death, I fear no evil, for thou art with me" Beloved this is the heritage of the children of God, therefore, I obtain faith by divine favour upon Jesus and I decree that whatever maybe your heart desires, be granted to you henceforth, in Jesus mighty name, amen.
Remain Rapturable! Good morning and have a rewarding new week.