Today's Christian Devotion 08 - 05 - 2020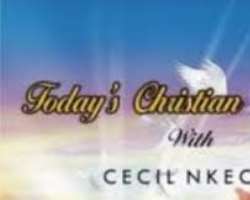 Thank God It's Friday, Welcome To A New Dawn. Praise The Lord.
Num. 14 vs 14 And they will tell it to the inhabitants of this land: for they have heard that thou LORD art among this people, that thou LORD art seen face to face, and that thy cloud standeth over them, and that thou goest before them, by day time in a pillar of a cloud, and in a pillar of fire by night.
Beloved, God has always been, and he is still in this journey with you, no matter how tough it may seem.
Despite COVID-19 Pandemic and the fears that come with it, God's presence stands sure over you and your family, as a Pillar of Cloud by day, and a Pillar of fire by night, just to see you through and safe, in the mighty name of Jesus, amen.
At the end of everything, even satan will attest to God's spectacular deeds towards us. You yourself shall tell the story of how you overcame by the hands of Jehovah, in the mighty name of Jesus, amen and amen.
Let your trust and hope remain steadfast in him, for it shall soon be over. Remain Rapturable!
Good morning and have a glorious weekend and stay safe!.