Today's Christian Devotion 04 - 05 - 2020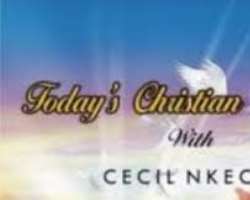 ROCK OF AGES CLEFT FOR ME, LET ME HIDE MYSELF IN THEE....... Is a Song of petition to the Almighty because, all have sinned and come short of the glory of God and no other can bring salvation to us except the name of Jesus Christ our Lord. Let us therefore from today, and henceforth, acknowledge, confess and renounce our sins so we can bring salvation through the shed blood of the Lamb of God, in the mighty name of Jesus, amen.
It's time to faithfully obey and abide in the Lord Jesus Christ to guarantee our smooth relationship and fellowship with him, living holy and in readiness for his appearing help, to dispel fear and anxiety from our lives this trying period of Convid-19 plague.
You shall henceforth be protected and not afflicted. Christ Jesus will be your ROCK of protection, a place of peaceful dwelling and arena of safety. You shall not be part of the ravaging epidemic in the world, in Jesus mighty name, amen.
Remain Rapturable! Good morning, and have a great day.