Today's Christian Devotion 16 - 04 - 2020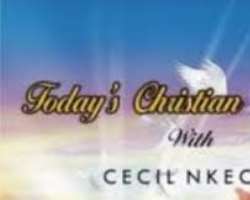 It's A New Day Praise And Glorify God Almighty In It!
Psalm 30 vs 5, "For His anger is but for a moment but in His favour is life. Weeping may endure for a night but joy comes in the morning".
Beloved, the creator of the whole universe, is set to take away our fears, weeping and give us a new dawn, in the mighty name of Jesus, amen.
God's anger over our sins, disobedience, which may have resulted to the dark moments the world is experiencing now, shall soon be over, and replaced with songs of praise, because God's anger does not last, but his love, mercy and favour do. May the Lord's favour of a lifetime, songs of praise, locate and be with you and your household at the new dawn, in the mighty name of Jesus, amen.
In faith and repentance, I pray the world turns back to God so as to enjoy his lifetime love, for his love is real and everlasting.
Good morning and have tremendous day.