Today's Christian Devotion 15 - 04 - 2020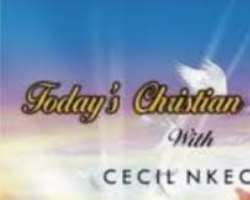 Yes, the sea may be boiling; the storm may be raging; the battle may seem to be lost; rocks may be melting; the earth may be quaking; enemies everywhere; best friend may turn to worst enemy; people around may become mockers and jesters; dreams may be illusion; tomorrow may seem uncertain; freedom may look unrealistic; Covid-19 may seem undefeated; but thanks and praises be unto our God Almighty, who has given us his only begotten son, Jesus Christ, our prince of peace, who died that we may be free. May Jesus Christ be available for you and may you experience his perfect peace and fulfillment now and forever, in Jesus mighty name, amen.
Good morning and have a victorious day.