Today's Christian Devotion 13 - 04 - 2020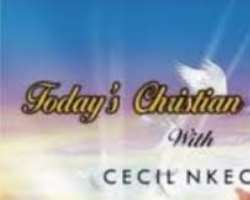 Welcome To Easter Monday! A Week Of Pleasant Surprises! Jesus Is Lord!
Mark 16:9a,12, Lk 24:15 Now when Jesus was risen, early the first day of the week, he appeared first to Mary Magdalene, vs 12 After that he appeared in another form unto two of them, as they walked, and went into the country.
Lk 24:15 And it came to pass, that, while they conversed together and reasoned, Jesus himself drew near, and went with them.
Beloved, this day and week, the Risen Lord will appear to you and your family, as he did to Mary Magdalene and the 2 men going to Emmaus
May he also draw nearer and walk with you and your household in different forms like never before, in the mighty name of Jesus, amen. In every area of your life, in this season of Lockdown and Panic, may God give us victory over Corona virus in Jesus mighty name, amen. Walk and keep walking with Jesus, you will never miss your way. Remain Rapturable.
Good morning and have a glorious Easter Monday. Stay Safe!