Today's Christian Devotion 09 - 04 - 2020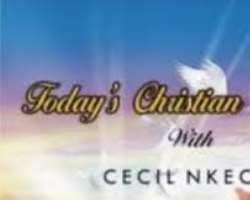 Num. 31 vs 48- 49 Then the officers who were over the units of the army, the commanders of thousands and commanders of hundreds went to Moses and said to him, "Your servants have counted the soldiers under our command, and not one is missing.
Beloved, My earnest prayers for us and our families, is that we shall see the end of this Coronavirus Saga, it shall not see our end, in the mighty name of Jesus, amen.
At the end of it all, not one person in our families shall be missing. Remain steadfast, always abiding In God's word and grace, so as not to miss eternity, in Jesus mighty name, amen. Continue to enjoy God's full coverage.
Good morning and have a blessed day.