Today's Christian Devotion 08 - 04 - 2020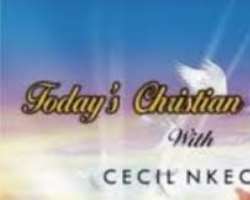 It's Another Day Of Joy, Not Fear, Welcome To This Great And Glorious Day! Hallelujah! .
Isaiah 65 vs 21 - 22 They shall build houses and inhabit them, they shall plant vineyards, and eat their fruits. .......................and my elect shall long enjoy the work of their hands.
Beloved, no matter what is happening, you shall liveout your days, build and dwell in them if Christ tarries, in the mighty name of Jesus, amen. As you plant Vineyards, you shall live to eat their fruits. You shall never labour in vain for another. Your life shall never be cut short by Corona virus, in the mighty name of Jesus amen. God will bless you and your household with long life, to live and enjoy the fruits of your labour. He that watches over you is ever awake and faithful to his promises. Stay focused on God and he will protect you even in the eye of this great storm that has befallen the whole world, in Jesus mighty name amen. May we build, plant and labour for eternity in heaven. Always remember that Jesus is coming back again.
Good morning and have a great day.