Today's Christian Devotion 05 - 04 - 2020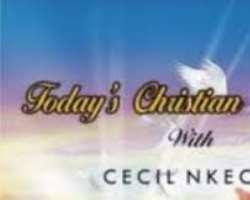 Shout Hallelujah To Our God Most High.
Ps 121 vs 6 - 8 The sun shall not strike you by day, nor the moon by night. The Lord shall preserve you from all evils, He shall preserve your soul. The lord shall preserve your going out and your coming in from this time forth even forever more.
Beloved, in this season of fear, the hands of Jehovah shall be very strong on you and your household to protect and preserve you from every evil in the day, night, anytime, anywhere and from anything, in your going out and in your coming in, in Jesus mighty name, amen.
Just take all precaution. God will do the rest. Worship him from wherever you are! He is Omnipresent, therefore, he's everywhere. It will soon be over! Remain Rapturable!
Good morning, and have a pleasant sunday.