Today's Christian Devotion 09 01 - 2020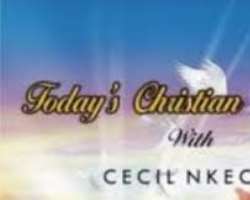 My beloved, it is the destiny of the sun to come out and shine everyday. You will forever shine and remain relevant in area you find yourself, in the mighty name of Jesus, amen.
There shall be great celebrations and unlimited joy in your household. You will move from lack, to abundance, from ordinary to mighty, from success to significance and from glory to glory, in the mighty name of Jesus, amen.
The Almighty God will enrich you physically, mentally, spiritually in wealth, peace and joy in so much that you will become a distribution channel to all around you for praise and thanksgiving to God, and you will continually swim in his ocean of glory in Jesus mighty name, amen.
Good morning and have an awesome day.