Today's Christian Devotion 08 01 - 2020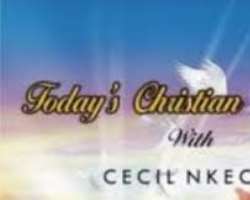 I thank the awesomely awesome God, for bringing you to a new decade, a new year, a new month and a new season. This is your decade of supernatural exploits, your year of promotion and lifting, your month of new beginning and divine encounter and your season of miracles.
Whatever is sitting on your breakthrough is finally cleared off, in the mighty name of Jesus, amen. I declare today, no more stagnation in your life. You shall command total breakthrough everywhere you go to, you will experience a consistent growth; supernatural break forth and multiples of favour in all areas of your life, in the mighty name of Jesus, amen.
Henceforth, no more near success syndrome, no more managing; poverty shall miss your dwelling and all your mockers shall dance and sing for you during your testimony time, in Jesus mighty name, amen.
Good morning and have a great day.