Today's Christian Devotion 07 - 05- 2019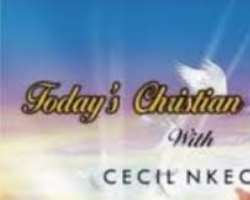 Today, the LORD will make your abode like GOSHEN as he did to the Israelites. And with faith, doors that Rejected others shall give you easy access, in the mighty name of Jesus, amen.
Mountains that others climb and slip, you will climb to the top and be sustained at its pinnacle. Your leaves shall remain green, fresh and attractive. Your roots shall be deeply entrenched and solidly fixed in the ground of success, in the mighty name of Jesus, amen.
The Power of God Almighty and the mercy of the Lord shall bring water out of the rock for you and your entire loved ones. There shall be no calamity, no untimely death, no sickness, and no loss of any kind in your family, in the Mighty name of Jesus Christ. Amen.
Good Morning, and have a blessed day