Today's Christian Devotion 06 - 05- 2019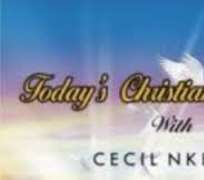 John 5:7" The impotent man answered him, Sir, I have no man when the water is troubled to put me into the pool: but while I am coming, another steppeth down before me".
Beloved, complaints with excuses is an enemy of your moving forward, and it's very pathetic. Many are in this very situation right now.
Brethren, we shall no more be behind but at the forefront, we shall no more descend, but ascend above all our competitors and adversaries in Jesus mighty name, amen.
Good morning and have a stress free week.