Today's Christian Devotion 02 - 05- 2019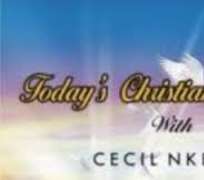 It is a new day and a new beginning. I pray that this new day and always, you will not be disheartened, you will not be riled with anxiety, in Jesus name, amen. Peace and joy will be yours because that is what God says. I pray that today, God will give you a kind heart to forgive those that step on your toes.
He will give you the confidence to tackle whatever and whosoever that is bent on demeaning your efforts in Jesus name, amen.
He will spill His love over you so that you can stand tall and walk in His grace and glory. He will grant you strength to deal with the rigours of life, in Jesus name, amen.
He will take away your frustrations and you will find peace in return. He will make your life beautiful with peace, love and joy, in Jesus mighty name, amen.
Good morning and have a lovely day filled with so much peace and joy.