Today's day's Christian Devotion 14 -04-2019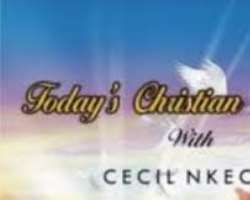 Brethren, this lord Jesus, shall return again with his father's glory, with his angels train. Truly, no man can ransom himself or give to God the price of his life, for the ransom of his life is costly and can never suffice, that he should continue to live on forever and never see the pit.
Therefore, accept Jesus today and crown him as your captain even in temptation's hours; and may his will enfold you as you do this in Jesus name, amen.
Good morning and have a rewarding new week.