Today's Christian Devotion 10 - 04 - 2019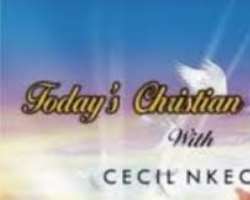 Our day of joy shall not be postponed, our expectations shall not be frustrated, our hope shall not be dashed again in the mighty name of Jesus, amen.
'Sorry, it's too late' shall not be our portion no more. Every conspiracy that will keep us going back to start from the beginning, shall never work again, in the mighty name of Jesus, amen.
The voice of our glory shall not be silenced. Our songs of joy shall be heard all over the world. As long as the sun cannot be stopped from shinning, we shall arise and shine because we are unstoppable in Jesus name, amen.
In the presence of those that said we shall not amount to anything, we shall be excellently magnified before their very eyes. They shall see our rise and they shall fall at our feet in Jesus name Amen.
Good morning and have a blissful Day