Today's Christian Devotion 29-03-2019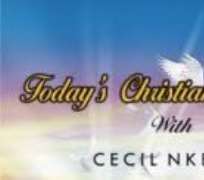 I pray for you Today and always that the light of God shall be with you in every path you follow. God's wisdom shall guide every step you take and you shall know peace in all decisions you make in the Mighty name of Jesus, amen.
You shall be empowered to foresee and actualize every beautiful plan that God has for you. You shall receive clear insight to locate your central point of fulfillment. Every satanic fountain of shame, struggle and failure in your life shall dry up by fire, in Jesus name,amen.
Mercy of God shall go forth and speak for you. He shall channel your steps into victory. You shall grow beyond your present level, you shall increase on every side in the Mighty name of Jesus, amen. All hindrances on your way to success shall be crushed by fire in Jesus name, amen.
Good Morning. And Enjoy Your Day.