Today's Christian Devotion 26-03-2019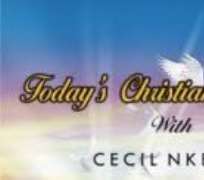 When we walk through our days with Lord on our lips, leaning in to hear the whispers of heaven, longing to fulfill the wishes of God, God looks at us and says, 'You'll never go hungry from this moment forward, you'll always be satisfied in me'; this I pray for you in Jesus name amen.
May God watch over your life, family and career, and prevent you from physical and spiritual Calamities. May you forever flourish like a tree planted by the riverbank in Jesus mighty name, Amen.
Good morning and have a productive day.